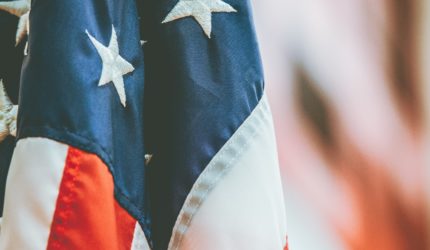 This November
When November rolls around, usually the first thoughts that come to mind are Thanksgiving and Black Friday. And while it is important to be thankful, and everyone loves a good deal, the team here at Taylor Real Estate Specialists would like to take a moment this November and think of a different holiday. A holiday that stands quiet and stoic, just like the men and women it exemplifies. This November we would like to celebrate Veteran's Day.
Reaching out
This November, our team will be asking questions. Questions like how many veteran's do we know or are there any veterans in our families? How many of our friends have served in the armed forces? What about your family or your friends? November 11 is Veteran's Day, and it is a good time to reach out and let the veterans in our lives know they are appreciated. That the sacrifice they willingly made to keep America free, to keep you and me free, has not gone unnoticed or unappreciated. How different would our lives be or what kind of country would the United States be if we didn't have men and women willing to join and serve in the Army, Air Force, Coast Guard, Navy, National Guard, or any of the reserves?
Family & Friends
Let us take this Veteran's Day and reach out to our grandparents, parents, siblings, friends, or whomever you may know that served and say thank you. Thank you for keeping us free and safe in the greatest country in the world. Thank you for the ability to have free speech, equal rights, and the pursuit of happiness. Thank you for giving up your time, your family, your comfort of the known and putting it all out there. For living through basic training, orders, leaving and serving. Thank you for living in some of the worst conditions known and dealing with some of the worst humanity has to offer. For some, thank you for the ultimate sacrifice. We will never forget. Thank you, thank you for your willingness to place everyone before you over and over again.
Veterans, your acts of valor and selflessness have been recognized and respected. They are being valued. You are valued.
Final Thoughts
So, before the table is set and the sale is satisfied, take a moment this month, especially on November 11, and reach out to a family member or a friend that served in any branch of the armed forces and give a heartfelt and sincere thank you. Taylor Real Estate Specialists will be doing the same. We would like to thank all the veterans in our community, and we hope you have a happy Veteran's Day.