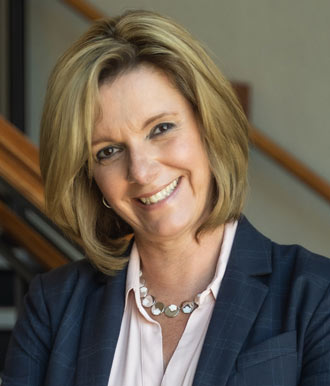 Lisa Taylor is a real estate broker in Crawfordsville, Indiana.
She is a native of Crawfordsville and grew up in her present home on the East side of town. She is the daughter of Joseph (Archie) and Maria Taylor. Her Taylor family history in Crawfordsville has been successfully traced back to the Taylor pioneers of the early 1800s. Needless to say, Crawfordsville is home!
In January of 2020, Lisa took her late father's advice to "hang her own shingle" and launched a new real estate practice. Today, she is the Broker/Owner of Taylor Real Estate Specialists. Lisa says, "I am excited to have my own real estate practice. I felt it was my opportunity to share my passion for both our community and my business with others." Perhaps summing it up best, she says, "I really enjoy helping my clients solve their real estate challenges, and I wanted to share that enthusiasm by building a supportive real estate team. I look forward to instilling the same values in my staff that my clients have sought in me: experience, integrity, knowledge, trust, communication, and passion. This is an exciting time, and collectively, we look forward to serving you!"
Lisa's career prior to real estate was in information technology. She has worked for various Fortune 500 companies (R.R. Donnelley, Macmillan Publishing, Western Publishing, and Waste Management), successfully applying technology to solve problems. She is an organized leader who aggressively pursues her goals. Her academic background includes earning both a Master of Science in Information and Communication Sciences from Ball State University and graduating Phi Beta Kappa with a Bachelor of Arts in Telecommunications from Indiana University.
In 2006, her first full year as a Realtor, Lisa was recognized for her performance by achieving RE/MAX Executive Club status and Rookie of the Year for the Crawfordsville office. She continued to be recognized by RE/MAX annually for her sales performance in both the residential and commercial markets and was the 2008 Vice-Chair of the Montgomery County Board of Realtors and participated in various committees. Lisa was the 2009 Chair of the Montgomery County Board of Realtors and is a 2008-2009 Metropolitan Indianapolis Board of Realtors Real Estate Leadership Academy Fellow. During Lisa's tenure with RE/MAX, she was ranked as one of the TOP 100 Residential RE/MAX Agents in Indiana. At the time of her departure from RE/MAX, Lisa was ranked as the 53rd TOP Residential Agent in Indiana (1/1/2011- 7/31/2011).
In July of 2011, Lisa joined Davis Morrison Realty. It was an opportunity for Lisa to expand her real estate practice even further in the commercial and farm sectors. As a business and farmland owner herself, Lisa has a clear understanding of the needs of our commercial and agricultural real estate clients.
In addition to being a top producer of real estate sales in Crawfordsville and the greater West Central Indiana, Lisa has also served in various Board of Director positions (Boys and Girls Club, Valley Professionals Community Health Center, etc.). Currently, Lisa chaired the Property Tax Assessment Board of Appeals for Montgomery County for 10+ years and is also former Chair of the Montgomery County Metropolitan Indianapolis Board of Realtors (MIBOR) Division. She is a member of MIBOR, National Association of Realtors (NAR), Indiana Association of Realtors (IAR), and Indiana Commercial Board of Realtors (ICBR).
In her spare time, Lisa enjoys participating in PCA High Performance Driver Education events (HPDE), landscaping, and spending time with friends and family.
Read about Why Lisa?