Crawfordsville
Crawfordsville, Indiana, is the county seat of Montgomery County, Indiana. Founded in 1823, the city hosts a population of 16,114. Crawfordsville has many beautiful homes and is one of America's top 100 small towns. It has daily service from Amtrak and a corporate-jet-capable airport. Crawfordsville is 45 minutes from Indianapolis and a three-hour train ride from Chicago. The city is located on I- 74 with quick access to I-465 and I-65. It is about half an hour from Turkey Run State Park and hosts a strong community theater.
In 2015, Crawfordsville received the prestigious Stellar Community Grant. This grant will be used to expand the downtown, encourage business, and uplift our community.
Community Projects: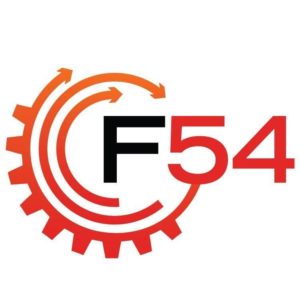 Fusion 54: Home to the Montgomery County Visitors' & Tourism Bureau, The Crawfordsville/Montgomery Chamber of Commerce, and a co-working space.
Pike Street Pocket Park: A public park in the heart of downtown. This park hosts our farmer's market, Main Street events, and other entertainment throughout the year.
Big Four Trail and Downtown Loop Trail: An expansion of the 4.5-mile Sugar Creek Trail into the downtown area. This trail is easily accessible to downtown visitors.

The trail will begin at Fusion 54 (corner of Washington St. and Main St.) and pass through Wabash College before joining Sugar Creek Trail. It will also connect to the Downtown Loop Trail. This will provide access to many of our shops, restaurants, museums, and parks.
Historic Whitlock Neighborhood Owner-Occupied Rehabilitation:

This neighborhood owner-occupied rehabilitation will be a companion project to the adaptive reuse of the former Culver Hospital. This will provide a boost to the northeast side of downtown.
Ben-Hur Building Adaptive Reuse:

A

$9.1-million-dollar project for the restoration of the Ben Hur building. This project will add a restaurant/bar on the first floor. It will also include a lobby and conference space, and a combination of condos and hotel space on the 2nd – 5th floors. Finally, this project may include a roof terrace for meeting and banquet space, as well as an enhanced streetscape.
History
Crawfordsville is proud of its historical past. Firstly, Lane Place is the home of Republican Party founder Henry S. Lane. It sits in the middle of Crawfordsville and hosts the annual Strawberry Festival. This popular festival, held every June, is filled with fun, great food, live music, and community spirit. Secondly, Crawfordsville holds the Lew Wallace Study, the beautiful garden and study of the author of Ben-Hur. The Study holds the annual Taste of Montgomery County, where people can taste food from all the local restaurants.
Education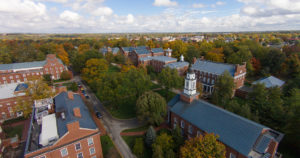 Additionally, Crawfordsville is the home of Wabash College. Wabash is an all-male liberal arts college. PayScale.com ranked Wabash 50th out of 1223 schools nationally in Return on Investment. Also, Forbes ranked Wabash College 29th in the Midwest. Wabash College is a partner in many of Crawfordsville's growth projects.
Crawfordsville also has a winning public school system. Ultimately, the education system has produced 85 national merit scholars – the highest number in the region. Graduates from the Crawfordsville school system have attended Harvard, Princeton, Cornell, and Notre Dame. Additionally, Crawfordsville schools' sports teams have won several state championships and 41 state titles. There are two additional school districts: North Montgomery and South Montgomery.
Surrounding Communities
Nearby communities are Waynetown, Wingate, New Richmond, Linden, Darlington, New Ross, Ladoga, Waveland and Alamo.
Crawfordsville Homes for Sale