Greencastle
Greencastle is the vibrant county seat of Putnam County. It has a population of 10,314. Greencastle is an easy thirty-five-minute drive from Indianapolis International Airport. It is also less than an hour from Indianapolis, Lafayette, Bloomington, and Terre Haute. Greencastle also has plenty of job opportunities in many fields. These include education, manufacturing, logistics, natural resources development, agriculture, and healthcare. Additionally, the city has several museums and a community theater.
Community Revitalization Projects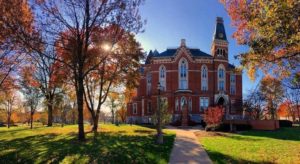 In 2011, Greencastle received the Stellar Communities Grant award. This infused $19 Million to fund many projects. These included:
A revitalization of the courthouse square and central business district. This included streetscape improvements, façade renovations, and signage.
Relocation of the DePauw University bookstore to the central business district.
Additional public parking solutions in the downtown area.
New housing options. This included lofts in the commercial district and new construction in the South Court neighborhood.
Construction of a community health center and other wellness initiatives such as a walking and fitness trail.
Partnership with Indianapolis Symphony Orchestra. This provides concerts in Greencastle, a youth orchestra program, and master music classes.
Creation of a technology hub and Wi-Fi bubble in the commercial district.
Things To Do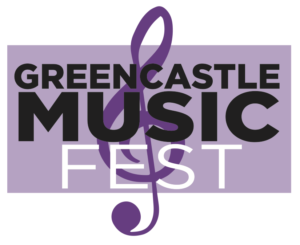 The annual Greencastle Music Fest is held every year in the city's historic downtown square. On the first Friday of each month (April-October), a portion of the square is blocked off for live music, shopping, art, and food. Then there is also the famous Monon Bell Game. This is the culmination of the intense football rivalry between Wabash College and DePauw University.
Education
Greencastle has an excellent K-12 school system. It hosts Ivy Tech Community College, ranked top in the nation for associate degrees. Also in Greencastle is DePauw University, which was ranked 56th in the nation for liberal arts colleges.
Surrounding Communities
Finally, nearby communities include Bainbridge, Cloverdale, Fillmore, Roachdale, Russellville.
Greencastle Homes for Sale