Lebanon
Lebanon is the county seat of Boone County. It is a suburban-style community. As of 2017, 15,959 people live in Lebanon. It is located next to I-65 and 30 minutes northwest of Indianapolis. As a result, Lebanon is an easy drive into Indianapolis or the Indianapolis International Airport. It is also just 36 miles southeast of Lafayette. The city has several business parks. These offer jobs in manufacturing, research, and information technology.
Things To Do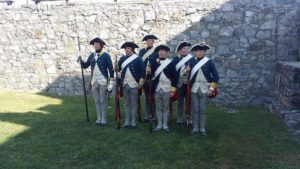 There are many activities for families in this area. Every June, Colonial Market Days gives us the chance to travel back in time. Here, people can watch actors dressed as colonial merchants reenact our country's history.
This festival is a great opportunity to learn about what colonial life was like. Augtoberfest is an annual event for the crowd over 21. It takes place on the town square and showcases German food, music, games, and great, local beer. Also, Savor Lebanon is a night full of craft beers, wines, and spirits. This event is each February. Live music and several eateries also present at Savor Lebanon. Lastly, don't forget to attend the Mischief on Meridian event, when families can trick-or-treat at local businesses.
Education
Lebanon has a great school system. It has been recognized as an "A" district by the Indiana Department of Education. Lebanon's schools also feature state-of-the-art science labs, student lounges, community spaces, and greenhouses. The curriculum is designed to prepare students for college and a career. They also have specialized programs and services. The school system consists of 4 elementary schools, 1 middle school, and 1 high school.
Surrounding Communities
Finally, nearby cities include Advance, Jamestown, Thorntown, Ulen, Whitestown, and Zionsville.