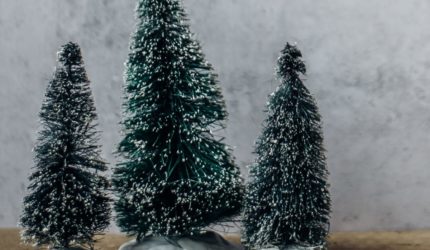 The holidays are among us, and selling your house is top on your Christmas wish list. Decorating your home and setting just the right stage will make selling a (ginger) snap. Taylor Real Estate Specialists have compiled a nice list with tips to help sell your home just in time for New Year's. Read on for TRES's tips to sell your home this holiday season!
The Eye Buys
First impressions are vital. Making your home visually appealing at Christmas time can be a determining factor in selling your home. Keep your decorations simple. Decorate to give your home a warm and cozy feeling but not too much to keep the potential buyer from seeing themselves there. Less might be more in this instance. When decorating your home try to keep the color schemes the same. Using natural greenery is a good way to go as well. It helps to keep decorations festive and fresh.
Smelling Potential
Holiday scents are a great way to keep your home in a buyer's mind throughout the holiday season. Warm scents such as cinnamon or fresh baked cookies could make the buyer salivate for more than just a tasty treat.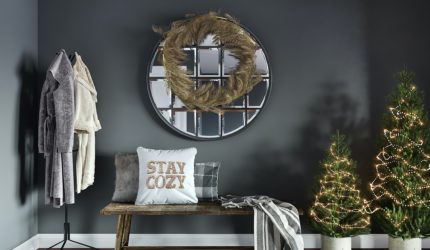 Cozy Christmas
Winter holidays are the perfect time to bring a cozy and warm feeling to your home. Light a fire in the fireplace if you have one, add a few cozy throws to your furniture. Use different textures to maximize the comfort. Make your home feel like a safe haven fro the bitter winter outside. Keep your home warm to potential buyers. If you haven't already, now is the time to make sure your HVAC system has been serviced. Drafts are less noticeable in a warm house, but it is important to keep your weather stripping in hood repair and have enough insulation for your home, too. https://www.homesandgardens.com/advice/christmas-home-staging-tips
Merry & Bright
Another good tip for selling your home during the holidays is to maximize light whenever possible. Since there are limited daylight hours in the winter try investing in higher wattage bulbs and turn on additional lights. This makes your home look inviting from outside and shows a home's interior at its finest. If you are putting lights up out size, do not Clark Griswold it. Use lights to emphasize your home's uniqueness. Another bright idea is to use path lights or sidewalk lights to illuminate your sidewalk in the darker hours.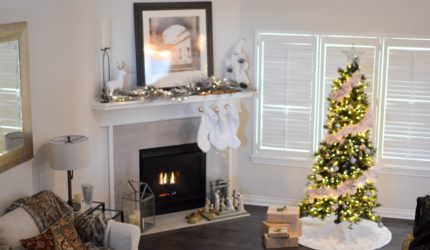 Clear the Clutter
One of the biggest rules to stage your home to sell is to get rid of clutter. Keeping your home tidy during the holidays can be tough, but in order to sell being clutter-free is key. Clutter makes a home feel small and cramped. Buyers want to feel like your home is open and spacious. This same principal applies to the outside as well. Do not over-decorate for the holidays. Keep things simple and clean looking.
Safety First
Winter weather can be unpredictable. Make sure to keep everyone safe by keeping your driveway and any sidewalks clear while your house is on the market. Keep a doormat for potential buys to wipe their feet on by the door so they don't slip and fall or track in.
Include a Home Warranty
Providing a home Warranty offers potential buyers peace of mind. In the busy holiday season this could be advantageous. A home warranty provides incentive for buyers and could mean more buyers' interest. https://bestcompany.com/home-warranty/blog/should-you-offer-a-home-warranty-when-you-sell-your-home
Price to Sell
A good real estate agent, like the ones at Taylor Real Estate Specialists, will be able to tell you how much your house will be able to sale for by presenting you with CMAs. This is important because it will be a realistic price within your community. Every seller wants to get top dollar for the home they have loved and lived it, but keeping your selling price affordable, competitive, and realistic will bring offers in.
Hire a Good Realtor
This tip is easy. When you hire a Realtor from TRES, you hire the best. From listing to closing, the team at Taylor Real Estate Specialists are here to answer your questions, offer more tips on how to better sell your home, and guide and educate throughout the entire process. If you let them, a Realtor can take away the stress of selling and let you concentrate on what really matters this holiday season. https://www.taylorbroker.com/contact/
Selling your home this holiday season doesn't have to fill your stocking with dread. Using these tips will hopefully help you feel full of holiday cheer as you sell your home.