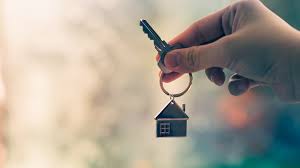 Congratulations on the purchase of your first home! It is a big deal to be a homeowner! Studies have shown that 65.5% of occupied households are from people owning the home. With your new home comes a whole slew of new things to think about. Don't worry. Taylor Real Estate Specialists have you covered with ideas and tips you can use through this first year of homeownership and beyond. Keep reading for first time home buyer tips!
Safety & Security
Safety and being prepared for an emergency are one of the most important things a new home owner can do. It is a good idea to thoroughly clean your new home before you move in, paying special attention to the kitchen and bathrooms. Make sure to check your filter on your furnace as well. Another useful tip is to familiarize yourself with where the emergency shut off and the main water shut off valve and the gas shut off valve is. Now would be a great time to get together a maintenance plan for your new home as well. Be sure to check that your smoke detectors and carbon monoxide detectors are working. Also, new home owners should change locks and garage passcodes. If it is within your budget, it is always a good idea to purchase a security system or video doorbell to help keep you and your home safe.
Warranties, Insurance, and Documents
If you don't have a fireproof safe, there is no time like the present to purchase one. It is important to go over your home warranty (if you have one), your inspection report, and your insurance documents. You can use your inspection report as a future to do list, and you want to make sure that you have enough insurance for your new home. While often overlooked, this is one of the most
important first time home buyer tips.
Change Address
A simple item to cross off your to do list is to make sure your address is changed. You can contact the USPS to get your mail forwards, but you also need to let your employer know for tax forms. A few other tips for address changes are delivery services, subscriptions, credit cards, banks, or investing companies. Remember to get your Driver's license and voting registration updated as well!
Unpack, unwind, and throw a party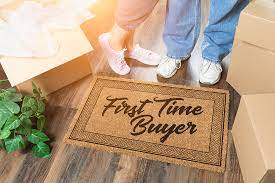 Now that you are through closing and have possession of your new home, it is time to unpack all those boxes. Once that is done all that is left is to unwind and throw a housewarming party. To help you celebrate your hard work and success, invite new neighbors, old neighbors, family, and friends to a house warming party. It gives everyone a chance to see your new place and for you to show off a little! You have definitely worked hard and going through the process of purchasing a home is no easy feat! So good job and congratulations to you!
And Finally…
There is one last thing or maybe make this your very first thing. Many first time home buyers forget this tip. Don't forget to take a photo to commemorate this moment. As we've mentioned before, buying your very first home is a huge event in your life. It should be celebrated and remembered. A photo will help to capture and relay all the excitement and joy when you are able to turn the key in the lock and open the door to your very own home for the first time. It really is a nice momento, and as they say – a picture is worth a thousand words.