Zionsville
Located just 8 miles northwest of Indianapolis, Zionsville is just down the road from metropolitan shopping, restaurants, business, and events. At the same time, it is far enough away to retain the quiet and quaintness of a small town. Noted as one of the most desirable suburban towns in America, Zionsville was founded in 1852. As of 2017, it has a population of 26,710. Zionsville is only an 8-mile commute to Indianapolis or a quick 20-minute drive into the heart of Indy. Zionsville also has convenient access to Indianapolis International Airport just 24 miles away.
Things To Do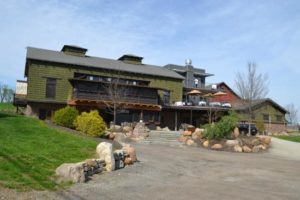 Zionsville is an ideal community for raising a family due to a variety of factors such as school quality, low crime rates, and median household income. Zionsville is close to Traders Point Creamery, a farm-to-table restaurant ranked as one the "25 best restaurants" by Visit Indy. It is also home to several museums, a nature center, and a cultural center. The city also hosts weekly, monthly, and annual events and festivals.
The annual two-day Zionsville Lions Club Fall Festival the weekend after Labor Day attracts over 25,000 visitors every year.
The Zionsville July 4th Celebration attracts 15,000 visitors.
Brick Street Market, the Saturday after Mother's Day, features over 175 artists, craftspeople, food, and children's activities. The night before is Market Eve. This is a 21-and-older event featuring live music, craft beer tasting, and food.
Street Dance offers a live band, dancing in the streets, and food from our fine restaurants. This event is on the first Saturday in August.
Christmas in the Village is an annual holiday celebration complete with parade, carriage rides, carolers, and much more!
Fanimation contains the Antique Fan Collectors Association's museum. The museum is home to some 450 fans. Some date as far back as the early 1880's.
The 1,200 seat Zionsville Performing Arts Center hosts events from ballet to symphony to comedy.
Zionsville is proud of the fact that it has stayed a small town even though it has become a very desirable community. The city is trying to shape itself into a tourist destination. It has a brick-lined street with boutiques and restaurants and over 17 parks.
Education
Zionsville Community Schools are among the very best in Indiana. 1 high school, 2 middle schools, and 5 elementary schools make up the school district. Student achievement on standardized testing is very high. Additionally, the high school is ranked second in Indiana. This ranking is based on test scores, graduation, and student preparation for college.
Surrounding Communities
Nearby communities include Lebanon, Advance, Jamestown, Thorntown, Ulen, and Whitestown.
Zionsville Homes for Sale